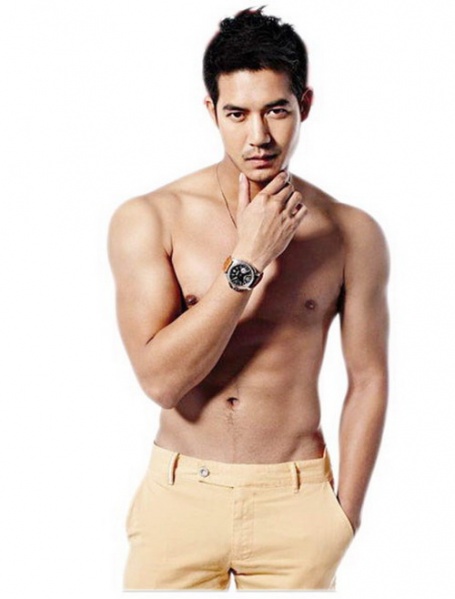 泰星 weir 介紹(Sukollawat Kanarot)
姓名:Sukollawat Kanarot
譯名:蘇功拉瓦 卡那洛
暱稱:weir
職業:演員,歌手(有時)
生日:1985.04.18 (泰粉提供),佛歷:2528,04,18
出生地:泰國. 孔敬
身高:184 cm
體重:75公斤
星座:白羊座
血型:o型
學歷:孔敬大學(工程系)
興趣:表演、唱歌、打籃球
家庭成員:爸爸, 媽媽, 哥哥(2009年因病去世)

電視劇
2006《摘星/青春劇集》& <Plik Din Su Dao>Kwan,Pancake
2006《三系情緣》& <Sainam Sam Cheewit >Oil,Pancake
2006《征服天之花》& <Parakit Pichit Dok Fah>Cheer
2007《情定湄公河》& <Pleng Ruk Rim Fung Khong>Alexandra
2007《命定之愛》& <Dung Duang Haruetai>Kwan
2008《你是我的生命》& <Tur Keu Cheewit>Pinky,Kwan
2008《女神小姐》& <Khun Noo Tevada>Pancake
2008《戰天鬥地》or《天堂與地獄的挑戰》& <Yeuy Fah Tah Din>Aum P
2008《湄公河之靈》& <Poot Mae Nam Khong>Jui
2008 <Anuparb Por Khun Ramkhamheng >Jui
2009《旋轉的愛》& <Wong Wien Hua Jai>Pinky
2010《我爸爸是超級大明星》& <Phaw Nu Bpen Super Satr>Jakajun
2010《虎紋月亮》& <Prajan Lai Payak>Aum P
2010《時光的魔咒》& <Duay Rang Athitarn>Pancake
2010《愛神的陰影》or《愛神之影》& <Nguaw Kham Ma Thep>Mai
2011《河域魔愛》& <Mon Rak Mae Nam Mool>Jui
2011《迷愛女郎》& <Nang Sao Jumlang Ruk>Pang
2011《天使與黑幫》& <Nangfah Mafia>Pancake
2012《天將》&<Khun Dech>vee&jakjaan&Gre
2012《偷心俏冤家》&<pin anong>min

Profile
Name: Sukollawat Kanarot (ศุกลวัฒน์ คณารศ)
Nickname: Weir เวียร์
Profession: Actor / Singer (sometime)
Date of birth: April 18th, 1985
Birthplace: Khon Kaen, Thailand
Height: 6'1" 185 cm
Star sign: Aries
Blood type:
Marital Status: Single
Education: Civil Engineering from Khon Kaen University
Hobbies: Acting
Business: Palm Sugar Farm, Cool House, Decha Fried Chicken and Wine society with Cee Siwat Chottichaicharin
Siblings: 'Nay' Witiwat Kanarot [Passed away 2009]

Weir came into the business with the help of his manager Ae Suphachai who saw his picture from a friend's phone. Ae flew to Khon Kaen and asked Weir persuade him to come into the entertainment business. He was still in school therefore he asked his parents and they gave him the green light. His first lakorn was Plik Din Su Dao with his ex-girlfriend,Pancake Khemanit Jamikorn.

Dramas
Plik Din Su Dao with Pancake Khemanit Jamikorn (Ch.7 2006)
Sainam Sam Cheewit with Pancake Khemanit Jamikorn (Ch.7 2006)
Parakit Pichit Dok Fah with Cheer Thikumporn Rittapinun (Ch.7 2006)
Pleng Ruk Rim Fung Khong with Alexandra Thidavanh Bounxouei (Ch.7 2007)
Dung Duang Haruetai (2008) with Kwan Usamanee Vaithayanon (Ch.7 2008)
Tur Keu Cheewit with Pinky Sawika Chaiyadech (Ch.7 2008)
Khun Noo Tevada (2008) with Pancake Khemanit Jamikorn (Ch.7 2008)
Yeuy Fah Tah Din (2008) with Aum Patcharapa Chaichue (Ch.7 2008)
Poot Mae Nam Khong with Warattaya Nilkuha (Jui) (Ch.7 2008)
Anuparb Por Khun Ramkhamheng with Warattaya Nilkuha (Jui) (Ch.7 2008)
Wong Wien Hua Jai with Pinky Sawika Chaiyadech (Ch.7 2009)
Phaw Nu bpen Superstar with Jakajun Akumsiri Suwannasuk (Ch.7 2010)
Prajan Lai Payak with Aum Patcharapa Chaichue (Ch.7 2010)
Duay Rang Athitarn with Pancake Khemanit Jamikorn (Ch.7 2010)
Ngao Kammathep with Mai Davika Horne (Ch.7 2010 - 2011)
Mon Ruk Mae Nam Moon with Warattaya Nilkuha (Jui) (Ch.7 2011)
Nang Sao Jumlaeng Ruk with Ornjira Larmwilai (Pang) (Ch.7 2011)
Nang Fah Mafia with Pancake Khemanit Jamikorn (Ch.7 2011 - 2012)
Pandin Mahatsajun with Fern Pimchanok Leuwisedpaiboon (Ch.7 2011)
Khun Dech 2012 with Jakajun Akumsiri Suwannasuk (Ch.7 2012)
Pin Anong with Min Peechaya Wattanamontree (Ch.7 2012)
Nak Soo Maha Gaan with Tangmo Pataritda (Ch.7 Upcoming)
Roy Lae Sanae Luang 2013 with Mai Davika Horne
(Ch.7 Upcoming)

Movies
Where the Miracle Happens - With Noon Sirapan Wattanajinda (Year : 2009)
Bpidtu Poom Prom Dan Haeng Ruk / Fatherland - With Mai Davika Horne (Upcoming)

Commercials
Voice
Scacare For Men
Samsung
--- Samsung J 700 "Crush on You"
--- Samsung Star S 5230 "It's Time to Touch"
--- Samsung Star TV S 5233 T
--- Samsung S 5560 Star Diamond
--- Samsung ONE Touch Phone
--- Samsung Hope
B-ing
Shower to shower
Coke
LEE
OFF
Useful Food
Sunsilk
MISTINE
Systema
Friday
Kuchen Gold Series
Paris Flowers Collection
Awards
2006 Best Rising Actor Top Awards, Star Entertainment Awards 2006
2007 Highly Popular Leading Actor from Komchadluek
2007 Best Leading Song, "Pleng Ruk Rim Fung Khong,"Golden Tv Award 22nd Award Show
2008 Zen Popular Vote Award by Raimond Land Zen Stylish Men Awards 2008
2010 Most Pride Alumni Khon Kaen University
Album / OST
OST: Album: Plik Din Su Dao (Release date : 29 June 2006)
OST: Parakit Pichit Dok Fah (Year : 2006)
OST: Album: Pleng Ruk Rim Fung Khong (Release date : 20 April 2007)
Ost: Khun Noo Tevada (2008) (Year 2008)
Ost: Phaw Nu bpen Superstar (Year 2010)
OST: Ngao Kammathep (Year : 2011)
OST: Album: Mon Ruk Mae Nam Moon (Release date : 21 April 2011)
Ost: Nang Fah Mafia (Year : 2012)
OST: Pin Anong (Year : 2012)